For startups, there are numerous paths for getting their name out there. One way, which Vator has been covering recently, are startup competitions, but another popular method to get a foot in the door, as well as some funding and traction, are accelerators. These are programs that provide companies advice, guidance and various forms of support for startups in their early stages. They also often invest in the companies, for a certain equity stake.
Need a list of startup competitions, challenges, accelerators, etc. from around the world? Check out VatorX. You can find them, or list yours!
There are some very well-known accelerators out there, including Y Combinator and 500 Startups, which have made their names through various successful alumni. Those programs fairly general, accepting companies from a variety of different spaces.
For some companies, it may help to join an accelerator that only focuses on their specific area. That's especially true for those in more specialized spaces, which will have their own unique challenges and regulations.
Here are some of the accelerators that are focused specifically on mentoring companies in the transportation space: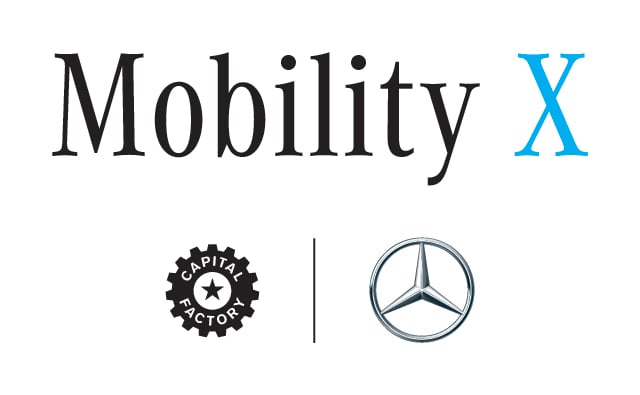 "Capital Factory and Daimler have come together to create MobilityX - the center of gravity for innovation in mobility services and technologies. MobilityX is the first transportation technology accelerator aimed at fostering the growth of new mobility-as-a service companies and bringing innovative solutions to the transportation sector."
Investment amount: MobilityX does not take equity in exchange for participation.
Program benefits:
Access to experienced Capital Factory mentors as well as Daimler executives.
The option to participate in events such as a mobility think tank, hackathons, and various workshop discussions.
Access to dedicated office space, classrooms, and meetings rooms.
Advice on all business topics including marketing, product development and fundraising.
Connections to the Daimler ecosystem for business opportunities.
Portfolio companies: Not specified
"InMotion Ventures invests in and invents businesses in the mobility, transportation and travel sector. Powered by Jaguar Land Rover, we back innovative new approaches to getting from A to B."
Investment amount: Not specified
Program benefits:
Workspace in InMotion's London office
Dedicated day-to-day support from successful startup founders
Support from InMotion Ventures' in-house finance, operations, marketing, design and development teams
Masterclasses, workshops and talks from experts in investment, tech and transport
Specialist sector expertise and global network reach offered by InMotion's parent organisation, Jaguar Land Rover
Assistance in securing further funding
Portfolio companies: By Miles, Cove, Dovu, GoKid, Lyft, Sheprd
"Techstars Mobility invests in startups building technologies and innovative business models that impact how people and goods move across all modes of transportation (including pedestrian). Dominant mobility themes include autonomous, connected, shared, and electric."
Investment amount: Techstars contributes $20,000, which is commonly used as a stipend to support living expenses during the program, and in return receives 6% common stock from each company.
Program benefits:
Access to Techstars resources for life.

Acceleration in a 90-day Techstars mentor-based Accelerator program with personal mentorship and office space to accelerate your business.

Lifetime access to the Techstars worldwide network of entrepreneurs including more than 10,000 mentors; 2,700 investors; 1,200 alumni companies and 180 staff members.

Access to over $300k of cash equivalent hosting, accounting and, legal support –plus other credits and perks worth more than $1M.

Demo Day exposure and other investor connections.
Portfolio companies: Busbot, Carma, Derq, Vartega
"The RocketSpace Pilot Program matches innovative tech startups with corporate innovators to build the connections needed to bring emerging tech to mass market."
Investment amount: No cost or equity requirements
Program benefits:
Validate your product through pilot testing with collaborators
Gain brand and product exposure through program
Portfolio companies: CarIQ, TravelAI, SPLT
"Startupbootcamp Smart Transportation & Energy is the leading global startup accelerator with a focus on the connected and efficient mobility of people and goods. We provide funding, mentorship, and office space in the heart of Berlin and access to a global network of corporate partners, mentors, and investors, for up to ten selected startups across the globe."
Investment amount: Startupbootcamp gets 6% equity in each company
Program benefits:
Connections to the leading corporates in your industry for pilot projects, partnership opportunities, and as customers
Expert-led sessions covering all scaling fundamentals - from business model canvas, lean methodology to fundraising
Free desks for your entire team in a dynamic coworking space for the duration of the 3-month program
More than €500K+ in exclusive partner deals from leading technology providers such as Amazon, HubSpot, SendGrid, and others
Exclusive opportunities to take part in leading Smart Transportation & Energy conferences and events
Portfolio companies: AIRTEAM, Casesense, Gophr, Make My Day
"Catalyzing the best & brightest start-ups that produce new applications, systems, and data for the advancement of transportation worldwide."
Investment amount: Not specified
Program benefits:
Leverage our t facility to work efficiently and leverage our in-house support services
We facilitate meetings with investors, VCs, and transportation executives in India & U.S.
Mentor makeup: Rojer C. Lanctot, Scott McCormick, Sirish Batchu, Anupam Malhotra
Portfolio companies: Instafera, Nearpark, Disruptive Analytics, Zaiuto, NxtGizmo
(Image source: ciginvest.com)