For startups, there are numerous paths for getting their name out there. One way, which Vator has been covering recently, are startup competitions, but another popular method to get a foot in the door, as well as some funding and traction, are accelerators. These are programs that provide companies advice, guidance and various forms of support for startups in their early stages. They also often invest in the companies, for a certain equity stake.
Need a list of startup competitions, challenges, accelerators, etc. from around the world? Check out VatorX. You can find them, or list yours!
There are some very well-known accelerators out there, including Y Combinator and 500 Startups, which have made their names through various successful alumni. Those programs fairly general, accepting companies from a variety of different spaces.
For some companies, it may help to join an accelerator that only focuses on their specific area. That's especially true for those in more specialized spaces, which will have their own unique challenges and regulations.
Here are some of the accelerators that are focused specifically on mentoring companies in the logistics space:
"Pilot Your Logistics + Supply Chain Technology Startup"
Investment amount: No equity requirement
Program benefits:
Validate your product through pilot testing with collaborators
Gain brand and product exposure through program
Portfolio companies: Equivvy, GetVu, IAM Robotics, Mycargorates

"Logistics Tech Accelerator is the first start-up accelerator program within the logistic sector with a global approach. It is a program boosted by Kaleido, capable of connecting important companies of the logistic sector with the best and most disruptive start-ups of the entire world. Its main objective is to promote industrial innovation in the sector within an open-innovation ecosystem in which solutions will be tested through real pilots by different corporate collaborators and important mentors of the international logistics industry."
Investment amount: No equity requirement
Program benefits: Throughout the program, they challenge the start-ups to accelerate their projects in order to achieve scalable and measureable results. This new model includes a kick-off in Spain, a Demo Day event in San Francisco, pilot tests, training and it is structured to achieve commercially viable products and services.
Portfolio companies: CargoSteps, Clearpath Robotics, OrderCircle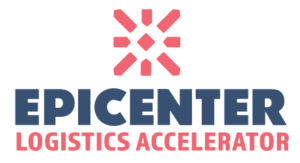 "The logistics accelerator program, strategically located in Memphis, Tenn., sponsored by FedEx, and now recruiting its fourth cohort since 2015, provides funding, programming, and investor and customer networking opportunities to select startups that are commercializing technologies in supply chain and logistics."
Investment amount: Funds up $25K per team and takes 7 percent equity
Program benefits: During the 100-day accelerator, companies go through an intensive, hands-on program that includes classroom activity, exercises, coaching, networking, and rigorous business model-building based on concepts such as the Business Model Canvas and Lean.
The accelerator includes industry networking events and pitch opportunities, site visits, education regarding the industry and Memphis market, regular CEO roundtables, and case study presentations.
Portfolio companies: iShipdit.com, Tradelanes, MedHaul, Shurpa, Preteckt, Graph Story, Throughput, Truck Driver Power
"The Supply Chain and Logistics accelerator is a 12-week program designed for early and growth-stage startups. Through tailored dealflow, themed workshops, and face-to-face interaction, it enables corporations to engage with startups that may complement their respective suite of offerings or create new potential revenue streams."
Investment amount: Startups accepted into the program will potentially receive funding from Plug and Play Ventures
Program benefits: Weekly mentor sessions with industry thought leaders, and opportunities for potential pilot projects, all culminating at our quarterly demo day, EXPO.
Mentor makeup: Thomas Olsson, Thomas Van Bunningen, Chris Sultemeier, David Ginsberg
Portfolio companies: Throughput, Terbine, Prevedere, BREINIFY
"PortXL is the first World Port Accelerator and unique in its kind. We partner with leading companies, organizations and individuals around the globe, from Singapore, Houston to Piraeus. Our aim is to accelerate innovative companies in ports worldwide."
Investment amount: An equity deal, where, the startup gets $100,000 euros and gives 8 percent of its shares to PortXL.
A convertible note, where the startups choose to play $150,000 euros plus interest to PortXL after four years. When the startups wish to convert, PortXL gets 8 percent, when PortXL wishes to covert, it gets 4 percent.
Program benefits: Ten exclusively selected start-ups will be accelerated during an intensive 100-day mentorship driven program located in the city of Rotterdam. Apart from facilities and training, PortXL offers an ecosystem of founders, investors and corporate partners that supports and accelerates the entrepreneurial journey.

On Demo Day the teams will pitch their business ideas to an audience of launching customers, business angels, venture capitalists, multinationals, journalists and sponsors.
Portfolio companies: 4shipping, Pingle, Portcall.com, RadiantFleet
"Techstars Mobility invests in startups building technologies and innovative business models that impact how people and goods move across all modes of transportation (including pedestrian). Dominant mobility themes include autonomous, connected, shared, and electric.
This encompasses a wide range of industries including automotive, trucking, transportation, smart city, energy, logistics, supply chain, and travel."
Investment amount: Upon acceptance to a Techstars Accelerator, every company is offered a $100,000 convertible note.
Techstars contributes $20,000, which is commonly used as a stipend to support living expenses during the program, and in return receives 6% common stock from each company.
Program benefits:
Access to Techstars resources for life.
Acceleration in a 90-day Techstars mentor-based Accelerator program with personal mentorship and office space to accelerate your business.
Lifetime access to the Techstars worldwide network of entrepreneurs including more than 10,000 mentors; 2,700 investors; 1,200 alumni companies and 180 staff members.
Access to over $300k of cash equivalent hosting, accounting and, legal support –plus other credits and perks worth more than $1M.
Demo Day exposure and other investor connections.
Mentor makeup: Chris Thomas, Debbie Brackeen, Dhani Jones, Eric Blumbergs
Portfolio companies: Lunar, Pitstop, Wise, Acerta
"The NLA is a multi-corporate, logistics industry-focused accelerator located in Hamburg, Germany - one of the world's leading logistics hot spots.
With its highly experienced team, its worldwide successfully operating and innovative investors from the logistics or logistics-related industry, its supportive partners and its extensively experienced 100+ mentors, the NLA offers access to a cutting-edge ecosystem which provides startups best prerequisites for future growth."
Investment amount:
Basic: 0€ for 3% equity
Medium: 25,000€ for 5% equity
Premium: 50,000€ for 10% equity
Program benefits:
Six-month program plus one extra month in Shanghai, China (optional)
Customized mentoring and coaching
Office space in Europe's epicenter of logistics - Hamburg
Fast track to leading logistics companies to test your products
Access to international investors and outstanding professionals from various industry sectors and occupational fields
Mentor makeup: Martin Anduschus, Jan Bovermann, Dirk Freise, Andreas Pott
Portfolio companies: None specified
(Image source: