Here's a list of 10 startup competitions, open enrollments for accelerators/incubators or angel groups all listed on VatorX, the biggest list of startup opportunities.
Want to list your startup competition or accelerator? List on VatorX. If you're a startup looking for competitions, bookmark the listing or join Vator to get a weekly update on what's happening around the world or near you.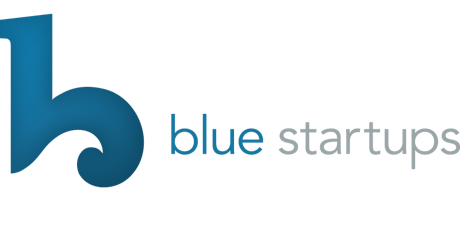 $25,000 up front investment, up to $75,000 in follow on funding per company.
Description: Blue Startups focuses on recruiting capital efficient and scalable technology companies, including web, software, and mobile. In addition, the program is targeting companies in particular sectors including travel technology and gaming technology – with a strong preference for B2B solutions. They recruit from Hawaii, Asia and North America and are particularly interested in companies addressing both East and West markets.
Benefits: Blue Startups invests up to $100,000 in each company that comes through the program.
$25,000 up front investment, space, education, perks, mentorship and business development services for 3-10% equity.
Up to $75,000 in follow on funding per company.
Categories: Mobile Web services Software Online Gaming Travel
Accepted companies receive an upfront capital infusion of at least $20,000.
Description: Queen City Fintech is a 12-week accelerator program designed to mature financial technology startups through intense mentorship from leading banking executives, business development professionals, and venture capitalists and attorneys, among others in Charlotte's robust business community.
Benefits: Accepted companies also receive an upfront capital infusion of at least $20,000 per company with the potential for follow on funding for the top performers in the program.
Categories: Financial technology (FinTech)
The winner will be awarded a monetary prize of 50,000 EUR.
Description: EDP Open Innovation is an acceleration program for development of new business projects focused on technological innovation or business model innovation in the area of clean technologies in the energy sector.
Benefits: The winner will be awarded a monetary prize of 50,000 EUR. The three finalists will be invited to show their projects at Web Summit, in Lisbon. Finalists will also be granted the opportunity to have fast track selection interviews with EDP to join EDP Starter program in Portugal, Spain or Brazil.
Categories: Alternative energy Energy Sustainable energy Energy efficiency Clean technology
If you are selected, H2 Accelerator will invest $100,000 ($50,000 cash) into your startup in return for a minority (10%) equity share.
Description: The H2 Ventures Startup Accelerator program is a leading Australian startup accelerator based in Sydney. The H2 Ventures Accelerator Program runs for 20 weeks with 8-10 teams (typically 2-3 entrepreneurs per team) invited to join the Program in each intake. Successful teams will be drawn from around the world and will be based in Stone & Chalk in Sydney for the duration of the Program.
Benefits: Invest $100,000 ($50,000 cash) into your startup in return for a minority (10%) equity share. House your startup in our central Sydney CBD office space alongside us and our other startups. Assist you to establish a professionally run business that is ready for third party investment. Give you access to our network of business and technology industry leaders. Prepare you for and guide you through the Series A capital raising process to increase your chances of success.
Categories: Fintech Data Artificial intelligence (AI)
Description: The program is seeking visionary entrepreneurs solving challenging problems addressing applications in: Augmented and virtual reality, Autonomous vehicles, Machine vision, Security and surveillance, Bio-photonic devices and other areas.
Benefits: Each accepted company will receive a $100,000 convertible note and earn the right to compete for additional funding of up to $1 million. Participants also receive lab and office space and connections to a highly accomplished national advisory board, as well as extensive mentoring and coaching.
Categories: Augmented Reality (AR) Virtual Reality (VR) Machine Vision Autonomous Vehicles Security and Surveillance Bio-photonics
Win $5000 and be crowned the Zimmer Biomet Innovation Award winner.
Description: DOCSF is seeking 8 innovative technology companies in the health care space.
Each company will present case studies of their products or platforms at the 2018 Digital Orthopedics Conference to 200 curated health care leaders. The Digital Orthopedics Conference is in San Francisco, CA on January 7th, 2018, just before the annual J.P. Morgan Healthcare Conference.
Benefits: One selected company will receive the Zimmer Biomet Innovation Award of $5000.00. In addition to presenting at the conference, all finalists will meet for 20 minutes with a multinational industry sponsor (Stryker, Depuy/J&J, Medtronic and Zimmer/Biomet), receive a certificate, and be featured on the DOCSF website and social media feeds.
Categories: Healthtech Robotics Artificial intelligence (AI) Mixed Reality (MR) Augmented Reality (AR) Makeup Language (ML) 3D Printing
SplashX Health - Value-based care
Join this very exclusive, highly-curated intimate gathering focused on value-based care.
Description: If you're a startup (with under $3-$4M raised) incorporating value-based care or enabling a new model of value-based care that's gaining some traction, submit here for the chance to present your story and findings at SplashX Invent Health on September 14, 2017 in Palo Alto.
Benefits: Present your company to a highly influential group of healthcare executives from hospitals, payers, as well as VCs from Kleiner Perkins, DFJ, Better Ventures, Vator Investment Club and more.
Categories: Healthtech Health Tracking Tools Health and Wellness Healthcare marketplace Healthcare

2017 Robot Launch
The Robotics Hub, in collaboration with Silicon Valley Robotics has opened up applications for its Robot Launch challenge. They're looking to invest up to $500,000 in robotics, AI and sensor startup.
Description: In previous Robot Launch competitions we've had hundreds of entries from more than 20 countries around the world. Our finalists have also reached the finals of major startup competitions like Tech Crunch Disrupt, and gone on to raise millions of dollars of funding making strong industry partnerships, such as working with Siemens Frontier Program.
Benefits: Robot Launch is supported by Silicon Valley Robotics to help more robotics startups present their technology and business models to prominent investors. Silicon Valley Robotics (www.svrobo.org) is the not-for-profit industry group supporting innovation and commercialization in robotics technologies. The Robotics Hub (www.coalhillventures.com) is the first investor in advanced robotics and AI startups, helping to get from 'zero to one' with their network of robotics and market experts.
Categories: Robotics Artificial intelligence (AI) Simulation Sensor Autonomous Automotive
Samsung is seeking to invest between $100k and $1 million and be the first institutional funding in.
Description: Samsung seeks to empower founders and early-stage software startups with funding, deep domain expertise, co-located work spaces, and unparalleled resources to build products, launch startups and grow companies ready for scale. They're looking for pre-seed and seed-stage startups. Products that gain traction have potential to receive additional rounds of funding and ultimately spin-out or be acquired by Samsung.
Benefits: Access to Samsung executives, channel relationships, funding and co-location space.
Categories: Deep learning Machine learning Augmented Reality Internet of Things (IoT) Virtual Reality Artificial intelligence (AI) Analytics Software as a service