Google's Eric Schmidt and Blackberry Fund pour capital into app store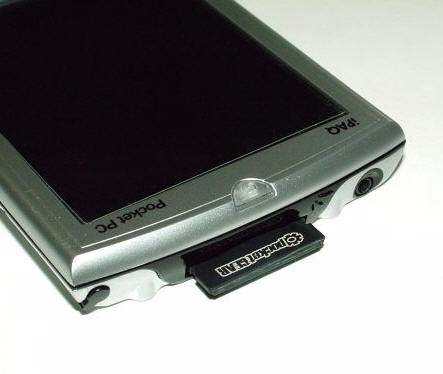 Every global phenomenon has a worthy opponent. Mozart had Salieri. Muhammad Ali had George Foreman. And iTunes has PocketGear.
In a bid to aggressively participate in the explosion of smart phones and mobile apps, made by popular because of Apple's iTunes store, PocketGear has raised $15 million in Series B funding.
The Durham, NC- base company is being backed by Trident Capital, the Blackberry Partners Fund, and TomorrowVentures, Google CEO Eric Schmidt's personal investment firm. Previous backers have included Noro-Moseley Partners and Wakefield Group. In June 2008, the company raised $3.25 million in Series A funding for a total of $19.8 million in funding since its inception.
PocketGear, the self-proclaimed "World's Largest Mobile App Store," sells apps to all SmartPhones, except for the iPhone. To-date, the two-year-old company claims to have sold more than $2.5 billion apps to over 2,000 mobile and digital devices, and 140,000 applications.
Providing apps for Blackberry, Android, Palm, Symbian, Windows Mobile, and Java Phones, the Durham-based company boasts a hearty catalogue of over 140,000 paid and free titles, and provides mobile content for Samsung, AT&T, Palm, T-Online, and AOL, among other partners. The company also powers the mobile content storefronts PocketGear.com, SymbianGear.com, PalmGear.com, Smartphone.net, and Mobile2Day.de. PocketGear claims to have sold more than $2.5 billion worth of apps, compared to iTunes $1 billion, and generated over $400 million in mobile app revenues for the 32,000+ developers in the PocketGear Developer Program.
PocketGear was founded in 2008 and was acquired from mobile phone software platform Motricity by Jud Bowman, who was Motricity's Chief Technology Officer and co-founder, and is now CEO of PocketGear. Prior to PocketGear's success, Motricity, which was launched in 1999, raised $400 million in venture capital and reportedly generated over $100 million of annual revenues under Jud Bowman. In 2006 Motricity was named the Best Service Delivery Platform by Mobile Entertainment magazine and in 2007, Jud Bowman was named one of "Tech's Best Young Entrepreneurs" by BusinessWeek and one of the "Top 100 Young Innovators" by MIT's Technology Review.
Back in February, PocketGear acquired its major cross-platform app store competitor Handango, which was reputed to be the largest independent app store. With the acquisition, PocketGear's new consolidated catalogue of titles gave it its sizable clout as a competitor to iTunes.
But every contender needs a competitor of matched strength and skill so as to hone one's skills and grow. Without Salieri, Mozart would have just been Amadeus.
Without George Foreman, Muhammad Ali might not have stung like a bee.
(Image source: The gadgeteer)
Support VatorNews by Donating
Read more from our "Trends and news" series
November 30, 2022
They are launching a software factory to support 25 projects in the next three years
Read more...
November 30, 2022
Still, a majority said they would take less pay for more flexible hours
Read more...
November 29, 2022
The two companies are co-developing a new solution that will also allow for remote collaboration
Read more...
More episodes