Stock music and sound effects database adds 20,000 track-strong "Platinum Collection"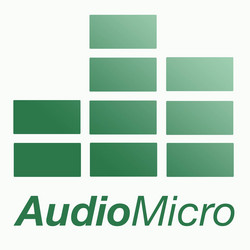 AudioMicro
, stock music and sound effects provider, just announced that it has added 20,000 new music tracks to its online library. The tracks, which have been dubbed the "Platinum Collection," span a variety of genres and styles, which strengthen AudioMicro's database in more ways than one: the company says it now offers its users over 200,000 tracks.
Last big update we heard about from AudioMicro came in
October
, when 13,000 record label tracks were newly offered in a selection called the "Premium Collection."
"When we launched our first high end collection in October, we received overwhelming positive feedback from the community about its unprecedented quality, size, and scope." said AudioMicro CEO Ryan Born. "We are excited to enhance our archive of premium content with 20,000 new tracks in the Platinum Collection."
AudioMicro sells tracks for as little as $2/minute for music or $1/minute for sounds, and subscription packages start at $9/month. Possible uses for tracks made available on the site are innumerable: everything from iPhone apps to independent films.
"With download packages to fit any budget and a simple licensing model, AudioMicro is the go-to destination for finding music for use in Web videos, iPhone apps, short films, and thousands of other projects on a tight budget," says Born.
Not just a database of music files, AudioMicro is a stock audio community that enables anyone--composers, publishers, songwriters, musicians, independent bands, sound designers, audio engineers--to make a quick buck on original sound creations.
Support VatorNews by Donating
Read more from our "Trends and news" series
August 07, 2022
Patient management needs critical decisions to be taken by the nursing staff.
Read more...
August 05, 2022
Chaudhary will oversee product development, operations, and strategy for SURREAL
Read more...
July 13, 2022
This new feature will allow businesses to quickly access powerful tools available in GCP
Read more...
More episodes
Related Companies, Investors, and Entrepreneurs
Related News