Speakers
---
Barry Silbert is the Founder and CEO of SecondMarket. Prior to founding SecondMarket in 2004, Barry was an investment banker at Houlihan Lokey. Barry graduated with honors from the Goizueta Business School of Emory University, and holds Series 7, 24 and 63 licenses.
Barry is a frequent speaker at conferences on the topic of trading alternative assets and has appeared in many leading publications, including The Wall Street Journal, The New York Times, The Washington Post, Financial Times, USA Today and Forbes. Barry has been featured on CNBC, CNN Money, Bloomberg News and Fox Business News.
Mark Suster joined GRP Partners in 2007 after having worked with GRP for nearly 8 years as a two-time entrepreneur. Most recently Mark was Vice President, Product Management at Salesforce.com (NASDAQ: CRM) following its acquisition of Koral, where Mark was Founder and CEO. Prior to Koral, Mark was Founder and CEO of BuildOnline, the largest independent global content collaboration company focused on the engineering and construction sectors, which was acquired by SWORD Group (PARIS: SWP). Earlier in his career, Mark spent nearly ten years working for Accenture in Europe, Japan and the U.S.
Mark received a BA in Economics from the University of California, San Diego, and an MBA from the University of Chicago. He grew up in the U.S. and is also a citizen of the UK.
In the current portfolio, Mark sits on the Boards of Ad.ly, Awe.sm, Burstly, DataSift, GumGum, Maker Studios, Ring Revenue, and textPlus.
Billy Chasen is the Co-founder of Turntable.fm. Before Turntable.fm., Billy Chasen was the Founder and CEO stickybits.com. Prior to stickybits, Chasen was on the founding team of betaworks, where he created chartbeat.com, a real-time analytics service and firef.ly, a chat service.
Chasen has a B.S. in computer science from the University of Michigan. His art website is located at billychasen.com and his blog is anerroroccurredwhileprocessingthisdirective.com
Prior to Savored, Benjamin McKean worked in investment banking for Merrill Lynch's Global Technology Group, where he performed extensive industry research primarily for clients in the Internet and digital media markets. Prior to Merrill Lynch, Ben successfully founded and exited CheapSummerHelp LLC, a service referral company that connects college student workers with customers seeking low-skilled manual labor. Ben grew up outside of Boston, Massachusetts, is a graduate of Georgetown University and currently resides in New York City.
Gil Beyda, Founder & Managing Partner at Genacast Ventures.Gil is a seasoned entrepreneur turned venture capitalist. Gil launched his first company Mind Games in 1982 to develop games for the original Apple II. Gil then started a software consulting firm with Fortune 100 clients in the U.S., Asia and Europe.
In 1995, Gil helped pioneer Internet advertising by founding Real Media, the first online ad network and ad server company. After Real Media was acquired in 2001, Gil pioneered the next wave of online advertising as CTO of TACODA, the first behavioral targeting, ad network. Following AOL's acquisition of TACODA in 2007, Gil founded Genacast Ventures in partnership with Comcast Ventures.
Ward Breeze is a partner in the New York office of Gunderson Dettmer. Ward's practice focuses on representing emerging growth companies and some of the nation's leading venture funds and hedge funds.
Over the past 18-24 months, Ward has negotiated secondary transactions in private companies representing over $1 billion in market value. In addition to representing companies and investors in financing transactions and acquisitions, he has represented investors and issuers in emerging markets such as Brazil, Russia, India, China, Turkey, the Middle East and Eastern and Western Europe.

Ward received an A.B, magna cum laude, from Haverford College; was a Fulbright Scholar in Frankfurt, Germany; and received a J.D. from Stanford University. Before helping start the NY office of Gunderson Dettmer, Ward worked in the New York, Frankfurt and Seoul offices of Cleary, Gottlieb, Steen & Hamilton.
John Borthwick is the founder & CEO of Betaworks.
Prior to launching betaworks, John was CEO of Fotolog. Before Fotolog John was SVP of Technology and Alliances at Time Warner Inc.
David Cundey is a Director at Credit Suisse Securities in Private Banking USA division, based in New York. David specializes in helping families, funds and other entities monetize and diversify concentrated stock positions. His primary responsibility is to captain his team's asset allocation models, risk management, and alternate investment knowledge. Mr.. Cundey joined Credit Suisse in December 2007 from Jefferies. David began his career in private banking in San Francisco at Alex Brown in 1993 before moving to New York to help open the New York office for Robertson Stephens in 1999.
David has BA degrees from Vanderbilt University in Economics and Political Science. He lives at the beach in New Jersey with his wife and three kids.
Duncan Davidson
is a serial entrepreneur who spent the past six years as a managing director at a major venture fund, VantagePoint Venture Partners, before forming Bullpen. At VantagePoint, Duncan focused on digital media and mobile. His deals include Widevine, the leading provider of digital rights management and adaptive streaming for online video, and Livescribe, the maker of an innovative digital smartpen that has received many awards for innovation.
In 1996 he founded Covad Communications, the leading independent DSL provider. On less than $12M of venture investment, Covad raised over $2B in debt and equity and went public in 1998, reaching a $9B market value.In 1997, he joined InterTrust Technologies as SVP Business Development, and led the IPO in 1999 and the secondary in 2000, reaching over $8B market value at the peak. InterTrust was the inventor of digital rights management and after the IPO was bought by Sony and Philips.In 2001 he formed SkyPilot Networks, developer of a robust outdoor wireless mesh system, which was sold to Trillium in 2009 for connectivity to smart meters.In 2007 he helped form Xumii, Inc, which provides mobile social network technology to carriers. In 2009, Xumii was bought by Myriad Labs, a European mobile software provider.
Prior to starting companies, Duncan ran Regis McKenna's consulting firm, and before that was VP at Gemini Consulting, the management consulting arm of Cap Gemini. His clients included Apple, AMD, ATT, Disney. Intel, Hughes (DirecTV), Motorola, Nokia, and Tandem.
He began his career as a lawyer, and in 1983 joined a small venture fund, Cambridge Venture Partners, first as a deal attorney and later as a deal partner. In 1986 he went to Strategic Planning Associates to help with LBO advisory work. He received an Sc.B. in physics/math from Brown University, with Honors, and a J.D. magna cum laude from Michigan Law School, were he was Order of the Coif and a member of the Law Review.
Owen Davis is currently Managing Director of NYC Seed, a seed stage venture capital fund in New York City. Owen has worked in all aspects of the online world, including work with early versions of AOL and MSN. He created one of the first 200 web sites on-line and founded Thinking Media in the summer of 1995, an online marketing firm which pioneered client-side tracking of pages and advertisements, which has become the standard method for online measurement. He co-founded Sonata in 1999, a wireless company that provided location-based services and marketing to cell phones. Owen also co-founded, Petal Computing, a firm that developed software which allowed large numbers of commodity PCs to act like a single unit, useful in industries ranging from image rendering to pharmaceuticals.

Owen is the author of various patents in Internet methods and technologies. He is also the author of the book Instant Java Applets, available from Ziff-Davis Press. He is an original member of the World Wide Web Artists Consortium, and served on that group's original board. He was also an original member of the Board setting online advertising and media specifications and has served as Managing Director of the Wireless Advertising Association. Owen was named various times as one of the 100 Top Internet Executives in New York by The Silicon Alley Reporter and most recently was named one of the 100 most influential people in Silicon Alley for 2008. He received his bachelor's degree from Brown University and an MBA from Columbia Business School.
Roger Ehrenberg is the founder and Managing Partner of IA Ventures.
Roger currently sits on the boards of BankSimple, Datasift, Kinetic Global Markets, Metamarkets, Recorded Future, and The Trade Desk, and is a Board observer of SavingStar. Formerly, he served on the boards of Alphacet, Buddy Media, Global Bay Mobile Technologies, Magnetic, Selerity and Stocktwits.
Prior to forming IA Ventures, Roger was an active angel investor through IA Capital Partners, a seed-stage investment firm focused on digital media and financial technology. From 2004 to 2009, Roger seeded 40 companies, including bit.ly, Buddy Media, Clickable, Invite Media (sold to Google), Magnetic, MyTrade (sold to TD Ameritrade), Solve Media, Stocktwits, TheLadders, TweetDeck (sold to Twitter) and Wallstrip (sold to CBS Interactive).
Earlier in his career, Roger served as President and CEO of DB Advisors, LLC, Deutsche Bank's internal hedge fund trading platform where his 130-person team managed $6 billion in capital across multiple strategies with offices in New York, London and Hong Kong. Before DB Advisors, Roger was Global Co-head of Deutsche Bank's Strategic Equity Transactions Group. In 2000, Roger's team won Institutional Investor magazine's "Derivatives Deal of the Year" award. As an Investment Banker and Managing Director at Citibank, Roger held a variety of roles in the Global Derivatives, Capital Markets, Mergers & Acquisitions and Capital Structuring groups.
Roger holds an MBA in Finance, Accounting and Management from Columbia Business School and a BBA in Finance, Economics and Organizational Psychology from the University of Michigan.
Hadley Harris has been actively working at the intersection of business and technology for more than twelve years. He is currently focused on Eniac's investment opportunities on a full-time basis. He was most recently an executive at Vlingo, the world's most popular mobile voice application, where he held the roles of Vice President of Marketing and Head of Business & Market Strategy. At Vlingo, Hadley was responsible for the firm's user acquisition and monetization. Since joining in 2007 Hadley also lead Vlingo's efforts in business development and finance. Hadley joined Vlingo in 2007 from Charles River Ventures where he had concentrated on early stage mobile investment opportunities.
Prior to Charles River Ventures, Hadley worked in corporate strategy for Samsung, where he focused on telecommunications and digital media projects across North America, Europe and Asia. Hadley's work resulted in a shift in Samsung's strategic direction towards smartphones in the North American and European markets. Hadley was also a Product Manager for Microsoft, working on an incubation team for a new security product, which has since grown into a large and highly profitable business. Hadley began his career as a management and technology consultant for PriceWaterhouseCoopers LLP and Pegasystems, where he led the design and execution of multi-system implementations. Hadley holds a MBA from The Wharton School at the University of Pennsylvania and a Bachelors of Science in Engineering from the University of Pennsylvania.
Tony Florence joined NEA in June 2008. He is focused on a broad range of information technology investments and co-leads NEA's venture growth equity practice. Tony is a director of Care.com, Cvent, Moda Operandi, and EverFi, and is involved in a number of NEA's venture growth equity portfolio companies. He led the firm's investment in Quidsi (Diapers.com), acquired by Amazon in 2010.
Prior to joining NEA, he was a Managing Director at Morgan Stanley and was Head of Technology Banking in New York, and was a member of the North American Management Committee for investment banking. While at Morgan Stanley, Tony worked with a number of NEA's companies, including the IPOs for Tele Atlas, InnerWorkings, Echo Global Logistics, Neutral Tandem and SourceFire.
He joined Morgan Stanley in 1992 and subsequently rejoined the firm in 1997 from business school. Tony was focused on technology investment banking for over a decade at Morgan Stanley, where he was responsible for advisory and financing transactions for a broad range of public and private technology clients.
Bambi Francisco is founder and CEO of Vator, one of the largest business networks dedicated to high-tech entrepreneurs, and VatorNews, which provides news and information on innovation and entrepreneurship. Prior to Vator, Bambi was an award-winning journalist at Dow Jones MarketWatch where she was the lead columnist/correspondent focusing on Internet trends and investments, appearing online and on TV.

She was a morning business anchor for KPIX, the CBS affiliate in San Francisco and made frequent appearances as an expert on technology on CNBC, Fox Business News, and CBS.
Lewis is a Managing Partner at Metamorphic Ventures, a NYC based seed fund focused on B2B technology ventures in digital media and transaction processing services.

Lewis has over 15 years of experience founding, investing in and advising start-up ventures. Prior to founding Metamorphic Ventures, Lewis was the founder and CEO of Worldly Information Network (WIN), a publisher of digital financial information to both the retail and institutional markets founded in partnership with AOL. Lewis successfully raised angel and venture capital, grew WIN into a profitable company and completed several acquisitions before its sale; but more importantly, he experienced all the ups and downs that every start-up goes through. Lewis graduated from San Diego State University with a BA in English & Political Science and later received his JD and Masters in Intellectual Property Law from the UNH School of Law. During the interim, Lewis was an accomplished athlete, competing in Ironman triathlons, marathons and ultra-marathons worldwide while writing free lance articles on the events as well as doing computer work to pay the bills.
Lewis is a member of the bar of the State of New York as well as the American Intellectual Property Law Association. Lewis is also a trustee of the UNH School of Law, an internationally recognized leader in intellectual property education.
Lee Hower is an investor, entrepreneur, and helper of technology startups. He is currently a General Partner of NextView Ventures, an investment firm focused on seed stage internet-enabled businesses. He co-founded NextView in 2010 with my partner Rob Go and David Beisel.
He started in the VC business as a Principal at Point Judith Capital, an early-stage firm. He joined PJC in 2005 and served as a Principal at the firm through early 2010. During this time he co-led investments in FanIQ, Sittercity, and Multiply and sourced investments in Music Nation and NABsys.
Prior to becoming a VC, he was part of the founding team of LinkedIn, and served as Director of Corporate Development from the company's inception through our early growth phases. Before that he was an early employee at PayPal, and worked in product management and corporate development roles through the company's IPO in 2002 and subsequent sale to eBay later that year.
He went to college at UPenn, and received degrees from both the School of Engineering and Wharton School of Business.
Danielle Hughes is the CEO and Founder of Divine Capital Markets LLC. Ms. Hughes founded Divine Capital in 2001 with the intention of aligning her firm's interests with her client's interests, understanding the importance of transparency in the global marketplace along the value chain within the securities industry. Today, Divine is recognized for providing high quality equity and option execution, research and trading strategies, investment banking services, and capital introduction.
Divine Capital's clients include leading institutional fund managers, pension plan sponsors, major corporations, family offices and high net worth individuals. Ms. Hughes began her wall Street career in 1991, and has extensive proven expertise in the areas of proprietary and agency equity trading and investment banking. From 1992 to 1998, Ms. Hughes served as Vice President of Trading at M.H. Meyerson & Co., a large wholesale market making firm, and was responsible for establishing the firm's IPO and Secondary trading desk.
Working with the Investment Banking department, Ms. Hughes was responsible for effecting numerous corporate finance transactions for companies listed on NASDAQ NMS, Small Cap and the OTC Bulletin Board. In 2005, Ms. Hughes established Divine Alternative Asset Management. Ms. Hughes appears regularly on CNBC and is a frequent guest on the FOX News and FOX Business. She is a member of the Women's Presidents Organization and serves on the Deans Advisory Board for the School of Behavioral Sciences at the University of Massachusetts at Amherst.
Paul Martino is the founder of four companies and active early stage investor. He was most recently the CEO and founder of Aggregate Knowledge. In 1990, Paul started his first venture which was an online gaming company. In these pre-internet, bulletin board days, he was one of the original innovators to bring to life the multi-player user experience. Paul's early games from almost 20 years ago are the inspiration for several of the modern social gaming offerings. In 1997, Paul founded Ahpah Software, a computer security firm that was the result of his work as a Ph.D. student at Princeton University.
Paul's tools for reverse engineering and obfuscation were first used by the premier security lab, the Princeton Secure Internet Programming Lab (SIP). In 1999, Ahpah Software was split into two companies and one half was acquired by InterTrust Technologies. Paul went to InterTrust as part of the acquisition and moved into roles in business development, strategic alliances, and mergers & acquisitions. In 2003, Paul formed Tribe Network, one of the first social networks, with Mark Pincus, Chris Law, and Valerie Syme. Tribe's lead investors were Mayfield, The Washington Post, and Knight Ridder. Tribe's assets were acquired by Cisco and are the cornerstore of Cisco's Entertainment Operating System (EOS).
Paul is the inventor of several core patents related to social networking. In 2005, Paul and Chris Law formed their second venture together, Aggregate Knowledge. Aggregate Knowledge was the natural product of their early work in social networking. The key insight being that the data produced by such networks would be highly valuable for predictive modeling and targeting. Aggregate Knowledge has raised over $35 million in financing from First Round Capital, Kleiner Perkins, DAG, and OVP. Paul is a limited partner in First Round Capital and has been doing angel investing for almost a decade. Some of his investments include Zynga, PayNearMe, and Zvents.
Paul holds a BS in Mathematics from Lehigh University and Masters in Computer Science from Princeton University.
Richard Melmon is a physicist who somehow ended up starting companies. Before starting his own, he helped a few along the way, including Intel, Apple, VisiCorp ( the first spreadsheet), Adobe, Stratacom, Frame, Sun Microsystems, and others. Richard started Electronic Arts with Trip Hawkins in 1982.
In 1985 he started the high tech ad firm Melmon Tawa & Partners, which launched many of the companies and products of Silicon Valley of the late 1980's. The agency was sold in 1990 to Livingston and Co., a large Seattle based advertising firm. He then started Objective Software which launched Spreadbase in 1990. The company was sold to Assymetrix in 1993.

Richard joined with Duncan Davidson and Regis McKenna at the McKenna Group in 1995, specializing in advising high tech Japanese firms about the coming of the Internet.
He became a serious seed investor beginning in 1995, formalizing the role with the founding of NetService Ventures in early1999. Early successes included Commerce One, Broadware, and BigFix. More recent portfolio companies (pre Bullpen) include Aggregate Knowledge, Tubemogul, Zvents, 3Jam, Superfish, Shortform, and Vextec. NSVG also helps Japanese high tech companies understand and utilize Silicon Valley entreprenurial practices to restructure and modernize their businesses.

Richard has a BA in Physics from UC Berkeley, and an MBA from Stanford University. His early career in physics focused on xerographic technologies, where he holds two patents.
Howard Morgan is a Managing Partner at First Round Capital. He has more than 25 years of experience serving as a mentor, advisor and investor in entrepreneurial ventures.
Howard was Professor of Decision Sciences at the Wharton School of the University of Pennsylvania and Professor of Computer Science at the Moore School at the University of Pennsylvania from 1972 through 1985. He has been a Visiting Professor at the California Institute of Technology and the Harvard Business School. During his academic career he served as an editor of Communications of the ACM, Management Science, Transactions on Office Information Systems and Transactions on Database Systems. His research on user interface technology, and on optimization of computer networks led to his bringing the ARPAnet to Philadelphia in 1974. As a result of this early participation in the internet, he advised many corporate and government agencies on the uses of electronic and voice mail, implementing it throughout the Wharton School in the mid 1970s.
From 1983 to 1989, he served as President of Renaissance Technologies Corp. in New York, where he supervised venture capital investments in high technology companies. He was a founding board member and technical advisor of Franklin Electronic Publishers, one of the first manufacturers of personal computers. He has been an active consultant and speaker to users and vendors in the information systems area for more than 30 years, and has worked with many of the Fortune 100 companies and numerous government agencies.
Since 1989, he has been President of the Arca Group, Inc., nurturing early stage companies and taking them from seed stage through initial public offerings. He also serves as a Director of Idealab, where he was a founding investor in 1996. Dr. Morgan serves on a number of public company Boards, including Franklin Electronic Publishers and Internet Brands, Inc. He is also Chairman or a member of the board of numerous private companies including Energy Innovations, Evolution Robotics Retail, snap.com, MagicWorks LLC and Math For America. He has also served as CEO of Kentek and Franklin during various turnover or transitional periods. In 1997, he was named Delaware Valley Entrepreneur of the Year. Howard is a respected author and a frequent speaker at major industry conferences.
He received a Ph.D. in Operations Research from Cornell University in 1968, and a B.S. in physics from City College of the City University of New York in 1965.
Bobby Ocampo joined Grotech Ventures in 2009 and is an Associate at the firm. He focuses primarily on investment opportunities in software, internet and digital media, communications, and IT services. Prior to joining Grotech Ventures, Bobby was an Analyst with Piper Jaffray's Technology Investment Banking group. Previously, he was a Research Associate with Lux Research, a strategic advisory firm providing emerging technology market intelligence.
Bobby is a graduate of Middlebury College with a Bachelor of Arts degree in Physics.
Spencer Punter is a Director in the Investment Management team at Capital Dynamics. He manages the Champion Ventures fund of funds and co-manage the CalPERS Clean Energy and Technology Fund, LLC. He has experience in Silicon Valley as an investment banker, venture capitalist, and company operator.
He was a managing director and co-head of the private equity group at Bowman Capital, a USD 6 billion technology-focused investment firm. Before that, he was an associate at Integral Capital Partners, a crossover public market and venture capital fund affiliated with Kleiner Perkins Caufield & Byers. Earlier in his career, he worked in the technology investment banking group at Morgan Stanley.
He has Bachelor's degree in Physical Sciences from Harvard University.
Jim Robinson is a Co-Founder and Managing Partner at RRE Ventures. He has been active within the technology community for nearly 30 years as a venture capitalist, entrepreneur, banker, and perennial futurist.

Since becoming a VC in 1992, Jim has been responsible for more than forty technology investments, with a focus on digital media, consumer and enterprise products & services, and financial technologies. He often focuses on businesses that leverage network effects and/or crowd-intelligence. Jim is currently a Director of AdaptiveBlue (aka @getglue), Betaworks, m-Via, Netsertive, OLO.com, OpenPeak, Quirky Inc., SmartPay Jieyin, and WisdomTree (WSDT).
While earning a dual degree in Computer Science and Business Administration at Antioch College during the early 1980's, Jim worked as an engineering intern at General Electric, as a programmer for Illinois state government, and later as an analyst for Reagan's 1984 Presidential campaign. During his third year in college, he founded and was President of IV Systems, which created unix-based apps for businesses using Fortune Systems workstations. In 1986, Jim joined J.P. Morgan & Co., where he spent four years working on technology-related assignments, initially helping build their global risk management system, and later as an investment banker in corporate finance. Jim earned an MBA from Harvard in 1992, and subsequently joined Hambrecht & Quist Venture Capital in San Francisco. While at H&Q he led investments primarily within the software and communications sectors. Working nights and weekends, Jim co-founded InterVideo Response with Stuart Ellman in early 1994, which attempted to build in-stadium touchscreen ordering systems. They were ten years too early. After deciding against launching a second business plan involving pets and vets, the two decided to start their own investment firm late in 1994.

Jim is involved in several non-profit endeavors, and has a particular interest in the issues & rights affecting children (he has four of his own). He is a Director of the New York City Investment Fund (NYCIF-NYCP), the NYC Seed Program, a member of the National Police Defense Foundation, and former Director of the Federal Law Enforcement Foundation. He is also on the Advisory Board and a former long-time Director of the National Association on Drug Abuse Problems. Jim has been a member of the Young President's Organization (YPO) since 1998. Jim is a Community Emergency Response Team (CERT) member. Importantly, he's a dog person.
Ezra Roizen is a digital media investment banker with Ackrell Capital, a boutique investment bank. He is also an advisor and commenter on emerging ventures. He focuses on digital media, e-commerce and mobile companies. Prior to banking, Ezra co-founded and was CEO of Montclare Technologies Inc. He also co-founded and was director of business development for Convoy, which is now part of Sybase. Ezra is the Chair of the UC Berkeley, Haas School of Business Alumni Council.
Micah Rosenbloom is a serial entrepreneur who has founded three distinct technology companies. Micah is currently CEO of Novophage - a BU/MIT spin-out funded by Flybridge, Chevron, Founder Collective and Boston University. Previously, Micah co-founded Brontes Technologies in 2003 and served as General Manager of the business until 2010 after its acquisition by 3M Corp in 2006. Brontes, a spin-out of MIT and Harvard, built the world's first hand-held digital 3D scanner for the dental industry that replaced the traditional dental impression.
Previously, Micah co-founded SimplyDone Business Solutions/Handshake.com, a price quoting and online scheduling software technology focused on medium and large service businesses. Micah raised over $20,000,000 in financing from venture and strategic investors, including SBC Communications, and acquired a complementary software firm.
Micah received his B.S. degree from Cornell's ILR School and his MBA from Harvard Business School. Micah is also on the Board of Advisors for Cornell's Entrepreneurship Program (E@C), the Cornell Entrepreneurship Lab, and is an Founder Partner with the Founder Collective, a Boston/NYC based seed stage venture fund. He also actively advises a number of start-ups in Boston and NYC.
Bruce Taragin has 17 years experience as a venture capital investor, entrepreneur, technology investment banker and corporate attorney. Prior to joining Blumberg Capital in 1998, Bruce co-founded and held several senior management positions within technology companies including Charles River Computers. Bruce also structured and managed early-stage technology transactions at Hambrecht & Quist, Mayer Brown & Platt and Bankers Trust Company. A native of New York, Bruce earned his BA in Finance and Communications, cum laude, from Yeshiva University, and his MBA and JD from Fordham University.
Bruce serves as a member or observer on the Board of Directors of DoubleVerify, CaseStack, Insightix, LiteScape, Correlix, Nolio, Revionics, Yap.tv, BringIt, NearbyAd, Mertado, Any.do and Offertarget. He also serves on the board and the investment monitoring committee of the Jewish Community Foundation of Northern California.
David Teten is Chairman of Harvard Business School Angels New York and Founder and Chairman of Navon Partners, a data and analytics company focused on analyzing private companies. He also runs the ff Venture Capital Parents+Kids Meetup. He is a Mentor with Founder Institute in New York and Singapore, Dreamit Ventures,Entrepreneurs Roundtable Accelerator, and NYCSeed.
David is a frequent keynote speaker to audiences such as technology entrepreneurs (MIT CIO Symposium; NY Software Industry Association; Software Information Industry Association; institutional investors (Kauffman Fellows; Franklin Templeton; Association for Corporate Growth); and senior executives (Vistage; CEO Trust). He has received the highest ratings of any speaker at three different conferences.
He was formerly Acting CEO of Vertical Key, a web-based software service for managing large-scale events. Previously he was a Managing Director with Evalueserve, a 2,500-person global research and analytics company, and Founder and CEO of Circle of Experts, an investment research firm acquired by Evalueserve.
David was formerly Founder and CEO of GoldNames, an Israel-based investment bank focusing on the internet domain name asset class. He worked with Bear Stearns' Investment Banking division in their technology/defense mergers and acquisitions team, and was a strategy consultant with Mars & Co. David holds a Harvard MBA and a Yale BA, both with honors. While still in college, he built a technology consulting firm with 35 clients.
As Director of TechStars in New York City, David Tisch will co-lead the New York City TechStars program alongside TechStars' Founder and CEO David Cohen. David Tisch is the Managing Member of Box Group, LLC, a New York City based seed-stage venture capital firm that focuses investments on disruptive technologies and exceptional entrepreneurial teams.

Prior to joining TechStars, David served as Executive Vice President of Interactive Strategies at kgb, a diversified global information services company. While at kgb, David focused on consumer facing initiatives, the companies rebranding efforts and served as special advisor to the CEO on new business opportunities. In addition, David founded and lead Knowmore.com, a social aggregation startup and wholly-owned subsidiary of kgb.

As an investor, advisor or mentor, David has worked with a variety of startups including Boxee, Flavors.me, CollegeOnly, Goodsie, GroupMe, Profitably, SuperKix, SneakerFiles, StatSheet and TroopSwap.

David has a B.A. in American History from the University of Pennsylvania and a J.D. from New York University School of Law.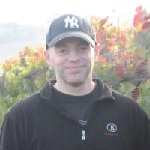 Ed Zimmerman founded and chairs the Tech Group at Lowenstein Sandler. Ed works with growth and start-up companies as general outside counsel and in VC/PE/Angel deals and exits. He also handles those deals on behalf of numerous VC/Growth Equity and Angel Investors. Most of his clients are focused on the internet, software or hardware.Chambers USA: America's Leading Lawyers for Business (2007 through 2011 editions) accorded Ed the highest possible ranking in Corporate and M&A; the 2007 edition noted: "One of the best venture capital lawyers in the country - period," is how clients describe Edward Zimmerman; with a practice covering the East and the West Coast, Zimmerman enjoys a superb reputation across America, and has also worked on deals abroad. "A great businessperson's lawyer..." "He knows how to get deals done in a way that best serves the interests of his clients while at the same time fostering good working relationships with the other side."
Ed was listed in the Investment Dealers' Digest (2007) "40 Under 40" -- as being "among the brightest, hardestworking people in the financial arena" in the United States for his work in venture/private equity and M&A. This wasthe fourth (and final) "40 Under 40" listing for Ed. Ed is also listed among The Best Lawyers in America in both the M&A and buyouts/private equity categories.