If you're a startup seeking opportunities to get funded, educated or connected, startup competitions are a great resource.
Vator has been holding its own competitions, using VatorX, to find and filter for the best startups. We've had some very successful and notable winners in the past that have gone on to raise big funding rounds including Thumbtack, DogVacay, Pokitdok, Grovo, Udemy and Apartment List, to name a few.
Anyone can list their program as VatorX is one of the most comprehensive listing guides to startup competitions, challenges, accelerators and programs. Click here to list your program!
As part of our weekly series, we'll look at top competitions with big cash prizes, as well as competitions that have teed up the most promising startups, to finding popular startup competitions you need to know about.
Here are some of the startup competitions that are focused on the virtual reality space:
Description: "Women Who Tech is on a mission to fund women-led startups. Through our Women Startup Challenges, which have been held in Washington, D.C. at 1776, New York at Microsoft and Google, and San Francisco at LinkedIn, we have brought together the best early-stage, women-led startups using tech to rapidly scale and innovate. What's next?"
Prize: Top prize is $50,000, and $15,000 in legal services from Paul Hastings. Second place winners hget $10,000 in legal services and three hours in consulting from 1843 Capital. Third place gets $10,000 in legal services.
Previous winners: Didimo, Spirit AI, Addicaid
Description:"Every industry, from automotive, to medical, to architecture, to art, to gaming, will be changed by virtual reality.
Connect with experts and developers from a wide range of industries doing amazing things in virtual and augmented reality. See recordings of 50+ dedicated VR sessions, including panels led by industry visionaries."
Prize: $30,000 in cash and prizes
Previous winners: Nurulize
Description: "Casual VR Startup Contest is an open competition for indie development teams, who work on their own VR/AR, Gaming and Mobile projects and seeks the way to present them to the world."
Prize: Not specified
Previous winners: Catle Wars VR
Description: "In effort to showcase the high quality content being created by VR filmmakers, Samsung launched Gear Indie for Samsung Milk VR in August of 2015. This distribution channel has been an overwhelming success with new videos being posted weekly.
Now Samsung is rolling-out a series of content creation contests to ignite and reward the independent content creators. The first challenge is called, 'There in 60 Seconds.'"
Prize: $10,000
Previous winners: Double Eye Productions, RYOT
Description: "2018 SXSW Accelerator Pitch Event will feature 50 Interactive technology companies from 10 different categories. These companies will dazzle a live audience with their company pitch and Q&A with our panel of judges."
Investment amount: The winning prizes include two (2) Interactive badges for the 2019 SXSW Interactive event, various SXSW Accelerator sponsor gifts and, most importantly, the opportunity to receive exposure to the SXSW audience looking out for the latest in cutting-edge technology. Additional prizes will be announced as the event date approaches.
Previous winners: Lampix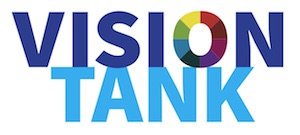 Description: "The Vision Tank is the Embedded Vision Summit's exciting start-up competition, in which five computer vision start-up companies present their innovations to a panel of investors and industry experts!"
Prize: $5,000 grand prize
Previous winners: LucidVR
Description: "How VR/AR combined with sensors and AI will change the nature of the game, especially the sports fans experience."
Prize: Not specified
Previous winners: RecoverX, Virtually Live, Myontec
Description: "G-Startup Worldwide is a global startup competition held around the world to find high potential, early stage startups, invest in them, support them with a global network and enable them to change the world. The G-Startup Worldwide program invests over $1,000,000 in startups annually."
Prize: Regional Winner: $50,000 investment prize; 1 Year G-Network Membership; 3 Day Mentorship Bootcamp at Google's headquarters; Complimentary trip to Silicon Valley (up to $1000 flight + 3 nights hotel) to pitch at the Global Final Competition
Grand Prize Winner: Additional $250,000 investment ($300,000 total) Speaking opportunities at GMIC 2018
Previous winners: Donde Fashion, Aros