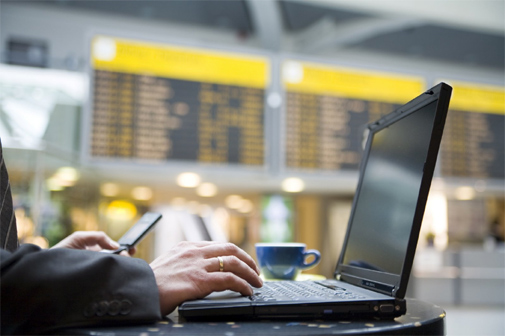 In spite of the fact that the failed Christmas Day terrorist attack last week has no wider terrorist implications, according to Homeland Security secretary Janet Napolitano, tech lovers in this country may yet have something to fear: tighter restrictions and regulations on the use of electronics in the skies.

Having hidden various chemicals in his underwear, Umar Farouk Abdulmutallab nearly succeeded in creating an in-flight explosion on a Northwest Airlines flight from Amsterdam headed to Detroit. According to accounts from on-board persons,the suspect was almost instantly tackled and detained by passengers and crew after they heard a pop and saw flames and smoke rising. The fire, too, was quickly extinguished.

Repercussions from the event will be felt by travelers over at least the next few weeks, as the Transportation Security Administration (TSA) employs sporadic heightened security measures at airports and on flights across the country. For people who enjoy using laptops or similar portable electronics devices on flights to pass the time, bad times may be ahead.

According to Air Canada:

New rules imposed by the U.S. Transportation Security Administration also limit on-board activities by customers and crew in U.S. airspace that may adversely impact on-board service. Among other things, during the final hour of flight customers must remain seated, will not be allowed to access carry-on baggage, or have personal belongings or other items on their laps.
The word directly from the TSA Web site makes the situation seem even more dire:

During flight, passengers will be asked to follow flight crew instructions, such as stowing personal items, turning off electronic equipment and remaining seated during certain portions of the flight.
The extent to which these rules will be enforced seems as though it will be variable, but it's likely that not a small portion of laptop users will be inconvenienced.

If you experience or already have experienced any tech-related annoyances this holiday season, let us know in the comments.